A. Vaccani & Partners AG (CH)
Cooperation partner for: Industry expertise, project sourcing, market strategies, M&A, capital strategies
A. Vaccani & Partners AG (AVP) is a boutique advisory firm with an integrated team of industry experts, covering management consulting, mergers and acquisitions (M&A) as well as services for strategic partnerships. AVP has a global reach with local presence in Europe, North America and Asia. The firm offers strong domain experience, dedicated practice teams, and specialized research in the sectors of sustainability, energy and water. AVP has concluded over 200 transactions and advisory mandates since 1992 and successfully completed more than 80 M&A transactions. In particular AVP has a widely recognized industry experience and over 25 year of experience and track record within waste to energy.
Beryll Swiss Family Advisors (CH)
Cooperation partner for: Capital strategies, investment execution, risk management, governance.
Beryll offers a wide spectrum of family office investment advisory services, investment structuring and risk management services based on over 40 years' experience in the financial Industry. Beryll also offers sourcing, structuring and risk management and governance for private equity and impact investments.
SMC Corporate Finance GmbH (CH)
Cooperation partner for: Sourcing and execution of selected projects in Europe within clean energy, water, sustainability and clean tech, M&A and corporate finance.
SMC Corporate Finance GmbH is a partner-owned advisory firm focusing on small & mid cap companies, being a sparring partner to owners and management in the divestiture, merger and acquisition of companies, in financing transactions, in special situations and in other strategic projects with focus on transactions originating the German-speaking region of Europe.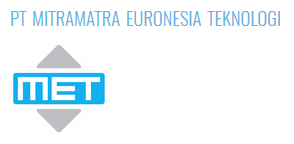 PT. MET Mitrmatra Euronesia Teknologi (Indonesia)
Cooperation partner for: Indonesia market entry, project development, country expertise
MET is based in Jakarta, Indonesia, and its activities are based on bringing clean-tech and resource efficiency technology to Indonesia, with a focus on utilization of commercial biomass waste, waste-to-energy, municipal solid waste solutions, anaerobic digestion, renewable energy as well as other business units such as geo-spacial measurement technology and micro-algae technology. MET consists of a local team of multilingual, dedicated professionals native to Indonesia, with engineering degrees, international business experience, technology know-how, business knowledge, strong local network and country expertise. MET develops its own projects in this capacity, however MET also offer advisory services to projects dedicated to environmentally sustainable projects in Indonesia. MET is also technology advisor to large corporate clients within the agro industry and to municipalities.
Encito Advisors (India)
Cooperation partner for: India market entry, country expertise, project development, project sourcing. M&A, capital strategies.
Encito is a boutique finance advisory firm based in Mumbai which supports project development and financing for small and large innovative developers of projects in water treatment (effluent treatment, zero liquid discharge, desalination etc), waste management (incl waste to energy), noise and air pollution control, large scale wind energy, solar rooftops, fly ash technologies, waste heat recovery from cement plants, rural electrification, smart cities, and recycling (plastic, electronic, paper). Encito combines a strong local country expertise, financial advisory and execution experience, global network and industry know-how as value proposition to its clients.

Environmental Project Partners (Malaysia, Thailand, Indonesia, Philippines, Australia, New Zealand)
Cooperation partner for: Market entry, project development, technology expertise, country expertise, project sourcing.
EPP is a boutique advisory firm with focus on resource- and energy recovery from waste, environment, renewable energy and sustainable tourism. EPP's advisory services cover project development and management, technology consulting, market entry strategy and business development within clean tech for clients across South/South-East Asia. EPP's team has over 17 years of practical experience in its focus space and has been advisor to Governments for general waste management and privatization projects.
Wheig SAS (FR, Thailand)
Cooperation partner for: Thailand market entry, country expertise, project development, project sourcing.
Wheig's team is dedicated to assist isolated communities or urban islands to transform various waste materials into energy (waste to energy) or products (waste to products), while also improving the local environment. Wheig's team has many years of experience within the industry focus of waste solutions, and has cumulatively been involved in over 100 projects relating to waste to energy conversions, located in five contents including sourcing, development, financial strategies, EPC and O&M. Wheig develops its own projects and also provides advisory services to industry partners, governments, investors and developers to assist with market entry, project development, project sourcing and technology selection.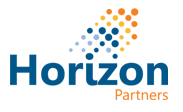 Horizon Partners (Sri Lanka)
Cooperation partner for: Sri Lanka market entry, country expertise, project development, project sourcing, M&A
Horizon Partners is a boutique advisory firm located in Colombo, Sri Lanka, which focuses on advisory services for local project and infrastructure development, promotion of infrastructure projects in Sri Lanka's liberalized environment and arrangement of foreign direct investment strategies. Horizon carries out public-private relationship management, market entry and business development services for foreign industrial and technology firms, as well as local branch office services.
Horizon's other business services are change management, corporate finance, investment management and strategy consulting.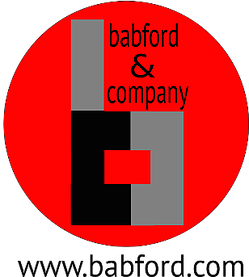 Babford & Company Inc. (Kenya & East Africa)
Kenya and East Africa project sourcing, project development and financing strategies